Deliciously Nutritious: Satisfy your sweet tooth with Keto Protein Chocolate Muffins, high in protein and low in carbs. A healthy choice that doesn't compromise on taste!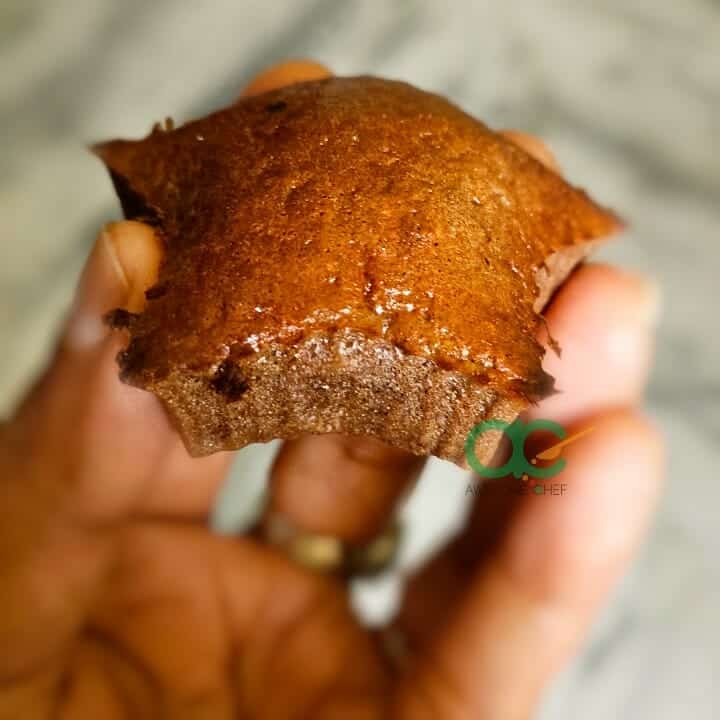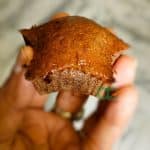 Keto Protein Chocolate Muffins: Your Guilt-Free Indulgence with added health benefits!
Indulge in the rich, chocolaty goodness of Keto Protein Chocolate Muffins while staying on track with your low-carb lifestyle. These delectable treats are not only satisfying to your taste buds but also packed with wholesome ingredients that can help reduce obesity, diabetes, inflammation, and various other metabolic challenges. Say goodbye to traditional muffins loaded with gluten, maida, unwanted sugars and hello to a guilt-free, protein-packed delight!
With a perfect balance of flavors and textures, these muffins are a delightful way to boost your protein intake while satisfying your sweet cravings. Whether you're following a ketogenic diet or simply seeking a healthier dessert option, these Keto Protein Chocolate Muffins are the answer.
So, treat yourself to a batch of these scrumptious muffins and discover how nutritious can also mean utterly delicious. If you are looking to treat yourself with some low carb or Keto friendly delights, you can explore other recipes like Keto Badam Burfi Chia, Low Carb Coconut and Paneer Barfi or a simple Keto Shrikhand to add more variety to your low-carb journey!
Keto Protein Chocolate Muffins
Deliciously Nutritious: Satisfy your sweet tooth with Keto Protein Chocolate Muffins, high in protein and low in carbs. A healthy choice that doesn't compromise on taste!
Nutrition
Serving:
2
Muffins
|
Calories:
248
kcal
|
Carbohydrates:
5.4
g
|
Protein:
13.3
g
|
Fat:
19.2
g
|
Fiber:
1.2
g
Equipment
1 Air Fryer

6 Cup Cake Silicone Moulds

2 Bowls

1 whisk

1 spatula
Ingredients
3

nos

Eggs

2

tbsp

Coconut Flour

1/2

Scoop

Whey Protein Isolate

Cookie or Chocolate Flavour

¼

Cup

Fresh Cream

2

tsp

Ghee

1/2

Tbsp

Stevia

1

tbsp

Erythritol

1/2

tsp

Baking Powder

1

tbsp

Cocoa Powder

unsweetened

1

tsp

Vanilla Essence

10

nos

Badam/ Almonds

4

nos

Walnuts

Salt

a pinch
Instructions
Pre heat the air fryer for 2 minutes at 180 degree Celsius.

In a bowl, mix the Coconut Flour, Whey Protein and Cocoa, Baking powder and Salt together. Sift through so there are no clumps.

In another bowl, break the eggs and whisk them well.

To this egg, add the cream, ghee and vanilla essence. Mix well so the liquids are all incorporated.

Gently mix in the dry ingredients into the wet mixture and gently fold the mixture.

Chop the nuts and mix them in at this stage.

Let this stand for 10 minutes. It will thicken.

Scoop this mixture into the 6 silicone cup cake moulds.

Transfer these to the airfryer and bake it for 7 minutes at 180 deg Celsius. It may differ slightly with different brands.

To check if done, insert a toothpick or knife in the middle. If it comes out clean, it is done. If you see something sticking to it, allow it to cook for 1-2 more minutes at lower temperature.

Remove from tray and cool for 10 minutes.
Notes
This is Air Fryer method. 
For OTG/OVEN, you can bake it at 180 deg C for 12-15 minutes.
If the batter is very runny, add 1-2 tsp of coconut flour.
If you are using unflavoured Whey Protein Isolate, you will need to increase the sweetener and Cocoa powder.
I have used Silicone moulds for ease. If you have tin moulds, line them with cupcake liners or grease them with oil/butter or ghee. 
Frequently Asked Questions (FAQ) about Keto Protein Chocolate Muffins
Q: Are Keto Protein Chocolate Muffins suitable for a low-carb or ketogenic diet?
Absolutely! Keto Protein Chocolate Muffins are specifically designed to be low in carbs and high in healthy fats and protein, making them an excellent choice for those following a low-carb or ketogenic lifestyle. These muffins are carefully crafted with keto-friendly ingredients, such as almond flour and sugar alternatives, to ensure they fit perfectly within your dietary goals. Indulge in these muffins' rich, chocolaty goodness while staying on track with your low-carb journey.
Q: Can I substitute coconut flour with a different flour in Keto Protein Chocolate Muffins?
While coconut flour is a commonly used ingredient in low-carb baking, you can experiment with other alternative flours if you have specific dietary restrictions or preferences. Almond flour can be a viable substitute for coconut flour in this recipe. Remember that different flours may alter the texture and taste of the muffins slightly, so it's essential to adjust the measurements accordingly. Additionally, the moisture content of the batter might vary with different flours, so it's a good idea to monitor the consistency during mixing. Feel free to explore and find the perfect flour substitute that suits your needs and taste preferences.
Q: Can I add additional toppings or mix-ins to Keto Protein Chocolate Muffins?
Absolutely! Keto Protein Chocolate Muffins provide a versatile base that welcomes various toppings and mix-ins to enhance flavour and texture. To add a delightful crunch, you can sprinkle some chopped nuts like walnuts or almonds on top of the muffins before baking. Consider adding a few sugar-free chocolate chips or cacao nibs to the batter for a burst of freshness. You can even experiment with a swirl of nut butter, such as almond or peanut butter, for an indulgent surprise in the centre of the muffins. Let your creativity shine, and customize your Keto Protein Chocolate Muffins with your favourite mix-ins and toppings!
Q: How should I store Keto Protein Chocolate Muffins?
To maximize the shelf life and maintain the freshness of your Keto Protein Chocolate Muffins, it's best to store them in an airtight container at room temperature for up to 1-2 days. If you live in a hot and humid climate, storing them in the refrigerator is advisable to prevent spoilage. For more extended storage, you can also freeze the muffins individually in freezer-safe bags for up to 1 month. When ready to enjoy, thaw them at room temperature or warm them up in the microwave for a delicious treat. These muffins will still provide a delightful low-carb indulgence, whether fresh or thawed.
Q: Can I use Keto Protein Chocolate Muffins as a meal replacement?
While Keto Protein Chocolate Muffins can be a nutritious and satiating snack, they may not provide a complete meal replacement on their own. These muffins are high in protein and healthy fats, but it's essential to maintain a balanced diet that includes a variety of nutrients from other food groups. However, you can pair them with a side of Greek yoghurt or a protein-packed smoothie to create a more substantial meal. Adding a source of fibre, such as a side of fresh berries or a vegetable salad, can also contribute to a well-rounded and satisfying meal. Remember, variety is key for optimal nutrition, and Keto Protein Chocolate Muffins can be a delicious component of your overall low-carb or ketogenic meal plan.